Automobile maintenance sheet metal workers have high technical content and strong process requirements. At present, almost all automobile maintenance enterprises at home and abroad carry out theoretical and practical training for the vast number of front-line sheet metal workers on a regular basis, so as to enrich their technical connotation, make them familiar with the modern new automobile body structure, body materials, new repair process of body collision damage, and skillfully use the new technologies at home and abroad Class sheet metal equipment and tools. Body repair technology is constantly updated, the majority of sheet metal maintenance personnel are also using a variety of different ways to receive learning and training, providing a large number of operational technology and guidance for the majority of auto repair workers.
With the continuous improvement of automobile aftermarket service, modern automobile sheet metal maintenance has become a technology closely related to consumers' rights and interests, even life maintenance. In a word, no matter regarding the automobile repair sheet metal as an important part of the automobile maintenance technology, the automobile stamping parts or regard it as a relatively independent profession which has been separated from the automobile maintenance technology Type of work, automobile maintenance sheet metal technology has occupied an important position in the automobile maintenance industry, its maintenance technology can be compared with any aspect of automobile maintenance technology, its working environment has been a place full of high-tech atmosphere.
Sheet metal parts of electric vehicles is a kind of processing method for electric vehicle maintenance, also known as cold working. If the appearance of the body is damaged or deformed, sheet metal is needed. Automobile sheet metal is a technical means of automobile repair. In this respect, electric vehicle sheet metal is equal to electric vehicle sheet metal repair. It means that the body should be repaired after the collision of electric vehicle, that is to say, all the work except anticorrosion and decoration of electric vehicle body is sprayed. In short, the electric vehicle sheet metal is the complete repair of the failure and damage of the electric vehicle body!
So what is the workflow of electric vehicle sheet metal?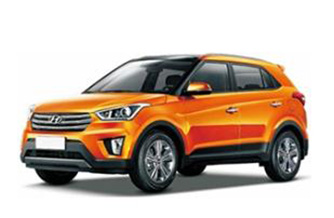 1. Electric vehicle whole vehicle disassembly: remove all sheet metal parts that may be involved and will be painted;
2. Repair of electric vehicle body: the iron plate depression, beam bending, size displacement and other damages caused by impact or overturning shall be replaced, stretched, welded and repaired;
3. Repair of sheet metal parts of electric vehicles: restore the appearance and size of all damaged sheet metal parts to be repaired by bonding and welding;
4. Strict repair of electric vehicle sheet metal parts: reset the repaired door lights and other sheet metal parts and displaced mechanical and electrical parts, which requires superb skills and unremitting patience to achieve accurate installation and beauty;
5. Whole vehicle installation of electric vehicle: install and fix all sheet metal parts after painting, and test all movable sheet metal parts.
6. The end of delivery of electric vehicles.